Developer: HK Gov

Architectural Firm: Wong Tung & Partners Limited
Quantity: 24,000m2
Height: 80m
Completion Year: 2014
Glazing:
Outer: 10mm Low-E
Airspace: 12A
Inner: 10mm Solar Control Coated
Thickness: 32mm
Processing: Tempered/ Heat Soak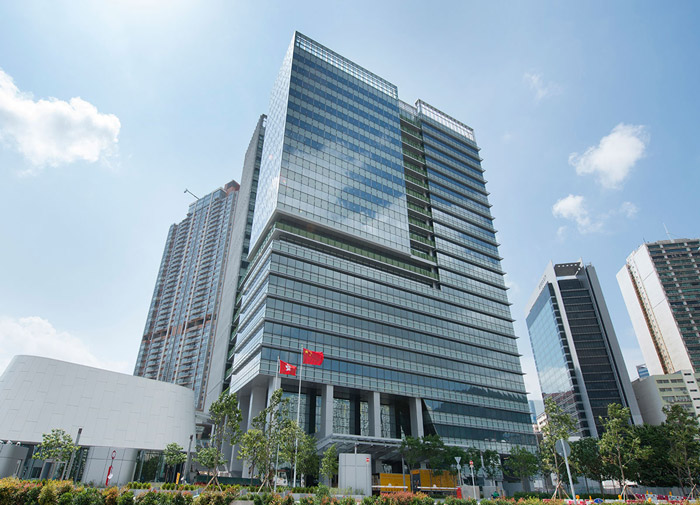 Rating: BEAM Plus NB VL 1 - Provisional Platinum
In keeping with the "Green City" concept in Kai Tak Development Area, emphasis of the project has been placed on greening and energy conservation. The total electricity consumption of the building is anticipated to be approximately 25% less than normal office building.
This project has achieved Platinum rating in the Provisional Assessment Stage of the Building Environmental Assessment Method (BEAM Plus), Also, the project is LEED® certified to Platinum level.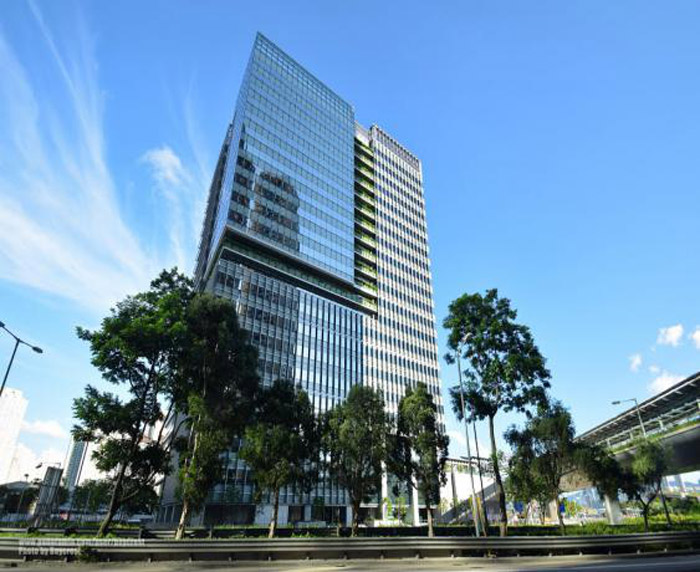 SPECIFIC GLAZING COMPOSITION
SHENBO (SBG) studied the requirements of energy saving factors, visual appearance and light transmittance, designed to provide double coated IGUs for this high energy saving required building. A new combination of IGU by combining the uses of Low-E coating and solar control coating in #2 and #3 respectively. This glazing unlikely to rely on the use of tinted glass to reduce the physical properties of visible light transmittance, while directly strengthening the control of reflection infrared and invisible light, enhance its shading performance.